VIEWIDER
We make you a "Unique" E-commerce solution.
Merchants don't need to set up own selling team
To obtain
the biggest revenue
with the
least cost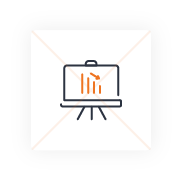 NO
Market Research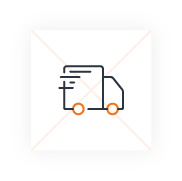 NO
Logistic Solution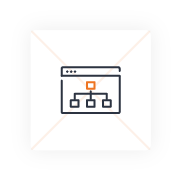 NO
Marketing Strategy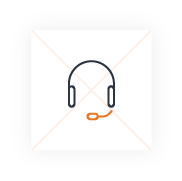 NO
Customer Service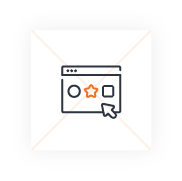 NO
Listing upload
Viewider, an E-commerce operation expert performing Big Data analysis with years of experiences, assisting clients to spot out the best E-solution and strategy, hence start their E-commerce with the least cost via our platform.


VIEWIDER
gets to the global market with you
This skin care and cosmetic brand has successfully and effectively spread its product in global sites and boost its brand image in eBay via Viewider. We discovered customers are more sensitive to the price range in beauty product industry and we recommended our client to use Price Optimizer. In result, the overall performances have been improved continuously within 1 month through changing prices constantly.
Start from VIEWIDER
This brand has been joined our Concierge service since it is found and it mainly sales NBA products. Once VIEWIDER undertook this brand, we had the full management of its e-shop and we started to operate from creating listings to after sales services. After a month of hard work, the customer's overall trading volume and turnover have been significantly increased.
USD 67,127.75
+USD 46,596.40
It is simple to
reach the world
For merchants, selling globally doesn't come easy, lots of market researches and logistic solutions are needed. Viewider helps them on the preparation beforehand, aim to enter the global market with the shortest time and simplest material.
Merchants
only need to provide
We offer you
Upload listing to
eBay global sites

CSV bulk editing listings and upload to global sites
Overall market
research

Getting real-time reports of product competitiveness and data of competitors by TERAPEAK in order to identify the most appropriate market expansion.
Seeking appropriate
logistic supplier

Designing the most cost-effective solution with overseas warehouse.
Big Data
Robot

Designing business management robot through Big Data calculation to collect and analyze data from each e-commerce platform.
Viewider E-commerce solution
(transaction, inventory, return page)

Consolidating the inventory status, transaction records and return settings of each account which shorten the processing time and hence enhancing the efficiency of order management.
Dedicated
customer officer

Improving the customer satisfaction and establish well-known brand image by providing a high quality of customer service and return arrangement.

Photography Service
Image speaks volumes, our professional photography service present customers the best part of your products.
Application details

Workshop
Workshops are regularly organized to introduce more in depth about the online sales platform. Merchants can learn more about our Big Data intelligence solution.
Application details
Service Plan
The service plan of Concierge included 2 parts: setting up fee, monthly CS fee (included return arrangement, non-technical inquiry) and Viewider management fee. However, the management fee is based on the number of listing (SKU), you can choose your plan from below.
Service Scope
• Product information organizing
(Image is provided by merchants)
• Upload listing to global sites of eBay
• TERAPEAK market research
(only 1 product category)
• Logistic supplier matching
(Direct air transport, oversea warehouse)
• Customer Service Support
• Store front design template
• Variety user management system
One-off payment
Platform setting up fee
Monthly
(charge in the 2nd month)
Your first year total fee will be:
First monthUSD + monthly
USD 599
* 11
Name
* Please enter your name
Email
* Please enter your email
Contact no.
* Please enter your contact number
We will reply your inquiry within 1 business day
Message
* Please enter some message
Submit
Office Hour: Mon to Fri 10:00 am - 6:00 pm
Sat, Sun & Public Holidays: Closed
Company Address
Hong Kong Science Park, Shatin, N.T
Unit 212, 2/F, Core Building 1
Company Email
info@viewider.com
Company Contact No.
+852 3996 8293

Whatsapp
+852 6840 3880

Wechat 微信
Viewider-TA

QQ
3078123416

Skype
Viewider CS HK