NEVER LOSE SALES AGAIN
WORK SMARTER
AND SELL MORE
FLEXIBLE ORDER MANAGEMENT
ENHANCE EFFICIENCY
WE CAN GUESS MERHANTS' FAVOURITE ITEMS
FROM THEIR FEEDBACK
CONVERT YOUR STOCK
TO YOUR PROFIT
KNOW YOUR ENEMY
UNDERSTAND YOUR MARKET
GAIN DEEPER INSIGHTS,
MAX YOUR ROI
Sales Booster- Price Optimization
Price optimisation is about making the right price at the right timing, it is done by automatically analysing the overall market trend, rival behaviours and seasonal period (such as Christmas) through Big data technology.
How Price Optimization works

Determine Target

Collect Data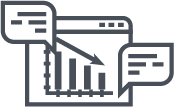 Demand curve

Analyze results
1

Business objectives are always about getting maximum profit with the least cost and optimise your inventory. Merchants only need to set the bottom / highest price and choose to boost GMV / transaction, the system will do the rest for you.
3

It shows the correlation between price and demand which empowers you to make profitable decisions about purchasing cycles and quantity levels.

back to step 1
2

Collecting these large, sparse and unstable product data in E-Commerce platform manually is time-consuming, yet price optimization system can collect and categorize data automatically!
4

The system calculates the most appropriate price optimization formula for the business according to the following 5 factors in order to increase sales and improve the best match ranking.
Product exposure
Product Categories
Price range
Sites
Boots GMV / volume
Complete the workflow time
Imagine that if you have 1000 listings, it may take up to a week collecting all data needed and human error may be existed, using VIEWIDER Big Data system can avoid such repetitive steps and enhance the accuracy!

VIEWIDER
computerized
Daily
Tranditional
human control
Weekly
What is Recommendation Engine?
Recommendation engine is an information filtering system, the system learns from the past purchase and browsed records to predict user's preference, hence choose and match up different products to increase the cross sales.
How Recommendation Engine works?

User feedback (User based)
User feedback reflects their behaviour and preference, and system will recommend similar products to users it's just like Facebook recommended "common" friends to you, including:
Bundle sales of merchants
Buyer's browsing history

Transaction History (Item based)
Recommended engine is based on the correlation between items and users, the transaction history of the product will be clearly recorded by system, including:
Multiple purchase records for a single item
Purchase records for several different items
Global Data
Viewider gathered all data from Google News and Wikipedia in the past 3 years to strengthen own database, make predictions more accurate.

Real Time Learning
Users' browsing history will be real-time tracked and recorded.
Regular updates
System will weekly update the users' preference as to make sure data are up to date.
Viewider Dashboard
Dashboard is a real-time streaming approach by presenting data with simple charts. Merchants can consolidate all set of data and have a better understanding of their business performances.

Today's Sales

Performance

HashTag Summary

GMV Penetration
Transaction Time Behaviour

Currency Exchange Rate
Today's Sales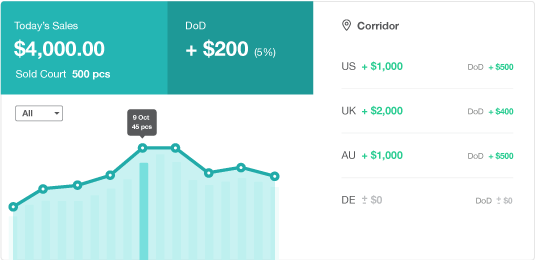 Merchants can select their eBay IDs and view the real-time sales at each site, also can compare them on monthly, weekly and daily basis.

Performance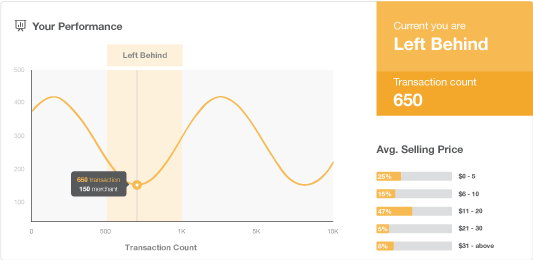 Merchants can know their market positioning (Beginner, Advance, Left behind, Top seller) according to the transaction volume of different time period. Moreover, it gives them a clear picture on the average prices of their products.

HashTag Summary
System gathers all listings' keywords and rank them with a clear font size in order to show corresponding sales performance.

GMV Penetration

Merchants can understand the distribution ratio of their businesses in different sites through this chart, for example they may mostly focused in specific sites or having a balanced distribution in various sites.

Transaction Time Behaviour

Currency Exchange Rate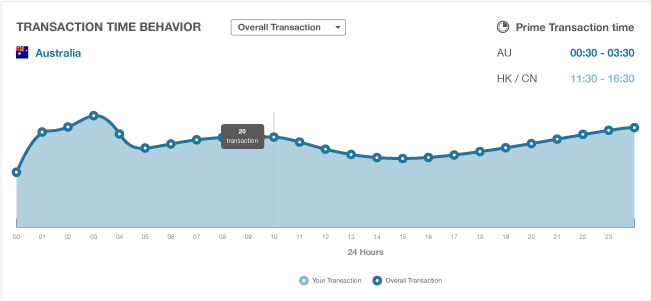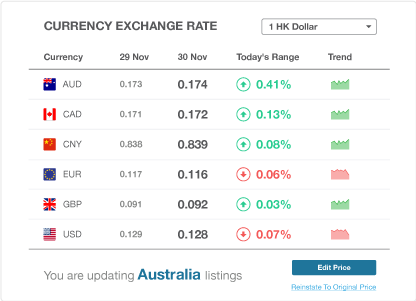 Merchants can compare their own transaction performances with all VIEWIDER users by different time periods, and the transaction volume will be displayed on a 24-hour basis.
Real-time report of multi-country exchange rate, merchants not only can check the currency exchange rate, but also update prices for their listings.
Viewider Dashboard - Analytic
By comparing with Dashboard, Analytic system will analysis merchants' IDs individually and provide data of major sales' source and proportion.

GMV Review

Product Exposure

Optimizer Report

Inventory Utilization

Inventory Utilization
Trend Data

GMV Review

The organic GMV, new listing GMV and those GMV which has applied price optimisation will be shown at different time periods (7, 30, 60, 90 days) in the chart. The merchants can thus make the corresponding pricing strategy.

Product Exposure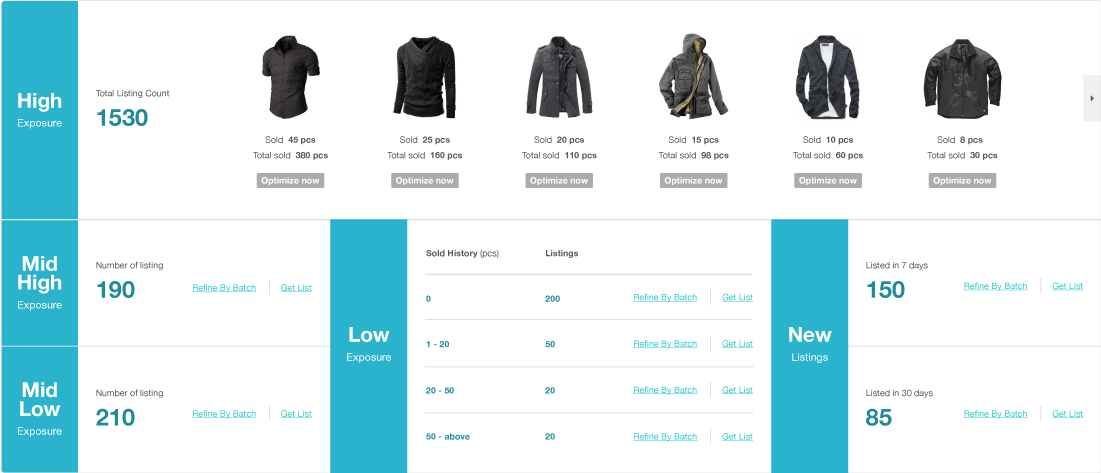 Products are classified into 5 categories according to their exposure level (High, Medium, Medium High, Medium Low, Low, and New), the products' image and their transaction volumes which have high exposure level will be shown as well.

Optimizer Report

The report will show all the products which have been optimized by Price Optimizer, and allows merchants to spot out the percentage of successful trades and the transaction volumes.

Inventory Utilization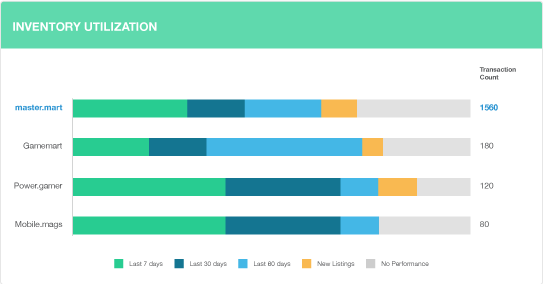 Merchants can have a quick preview on the inventory ultilization, distribution and transaction of all eBay IDs in different periods (7, 30, 60, 90 and new listings).

Inventory Utilization Trend Data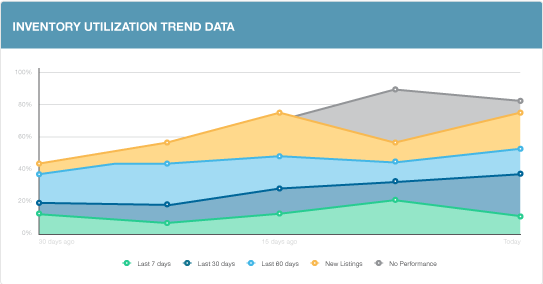 Merchants can also choose their eBay IDs and observe the trend of inventory utilisation through the chart tin the past 7 days in order to improve overall sales.
Tools and solutions to boost profits
Create quality variations and multi-sku listings in eBay platform with Viewider and yet this fast and powerful listing tool is easy to use.

Replicator

End & Relist

Business Policy
Schedule Listing

Excel Management

Support Mobile template

ID Management

Replicator - Auto Item title translation
When creating listings in different sites, the listing titles will be automatically translated by Google. Moreover, the system will also adjust the local exchange rate and item category classification.

Google Translate

Currency Rate Exchange

Auto Category Mapping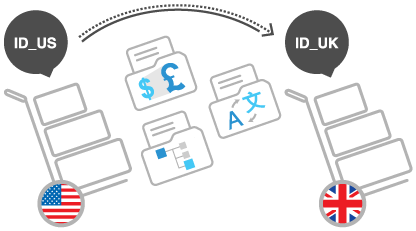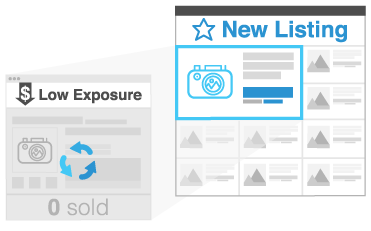 End & Relist low exposure listings
If listings that have no transaction within 60 days and the ranking is lowered, End and Re-list will be re-upload listings to improve the ranking of best match in eBay.
Business Policy - Apply pre-set policy to all listings
All shipment, payment and return policies can be consolidated. Sellers who have lots of listing can share a combination of policies and apply to different IDs and listings, no need to repeat settings.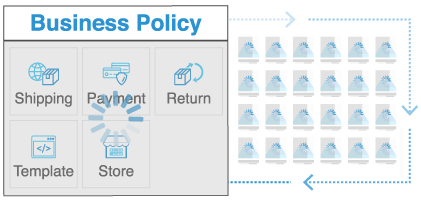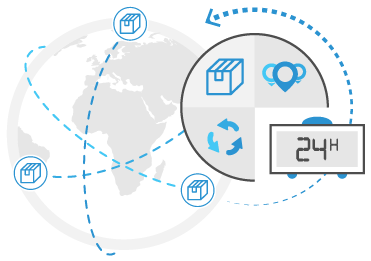 Schedule Listing and Reset Stock
Create your listings in advance and set the time schedule for uploading, the listings will be automatically uploaded to eBay at the default time. Merchants can also preset the quantity of restock after being sold every time
Reduce chance of lower exposure rate or even end-listing due to out of stock
No men power is needed for monitoring the inventory, enhance the conveniency and accuracy

EXCEL bulk upload and modify
Merchants can select and edit multiple items with the help of the formulas set by Excel and its nice & clear layout
Excel support multi-language edit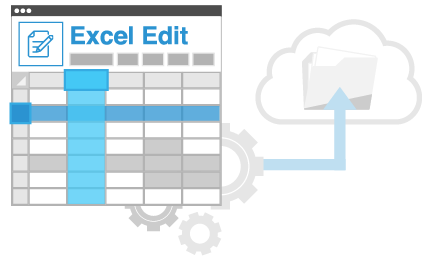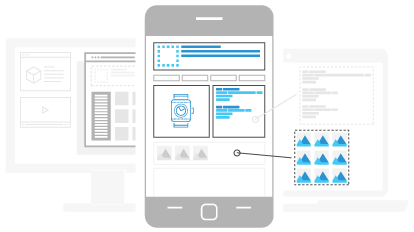 Support Mobile template
When seller creating listings by VIEWIDER template, the system will automatically creates a mobile layout which allows buyers to view the complete product details on their mobile devices.

Main ID & Sub ID Management
Main-account can assign multiple sub-accounts to modify specific content, allowing multiple edits at the same time which can highly improve the efficiency without privacy disclosure.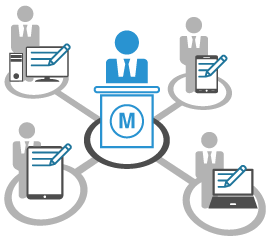 Inventory
Viewider Inventory Management System consolidate merchants' entire products and provides them with tools for searching, viewing, and bulk updating their products and inventory information.

Auto Merge Listings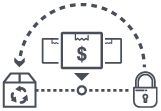 Safety Stock Line

Auto Listing Streaming

Versioning Product Description

Manage by Excel

Bulk Editing Online Listing

Auto Merge Listings
By mapping with items' similarity (title, SKU), merchants can sort out their products more efficiently throughout all their eBay IDs.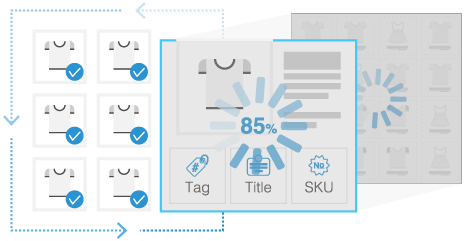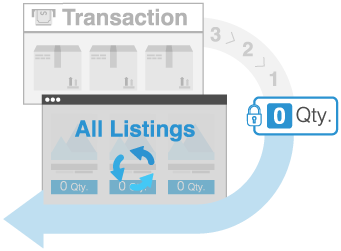 Safety Stock Line
Majority merchants will upload products in multi-sites, inventory controlling became harder. Safety stock line can give merchants a reminder by setting the safety line in advance, once the real stock quantity hits the safety line, the quantity shown in eBay will be changed to 0 automatically.

Auto Listing Streaming
Auto categorizing products according to their similarities, the system synchronize the product details if merchants have made changes on the inventory which included title, SKU, price, quantity and product specific.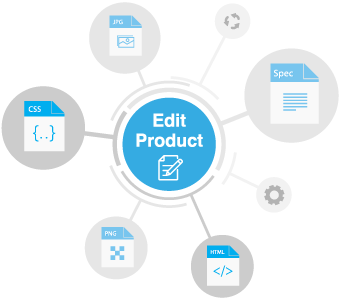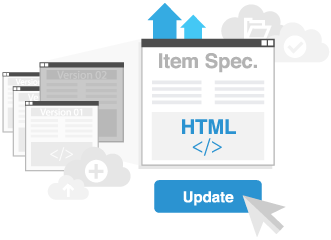 Versioning Product Description
It refers to version control and gives the ability to revert an edition to a previous revision which is critical for allowing multi editors to track each other's edits or correct mistakes.

Manage by Excel
Continue with creating product, merchants can achieve it in a bulk scale at here by Excel as well, thus enhance efficiency.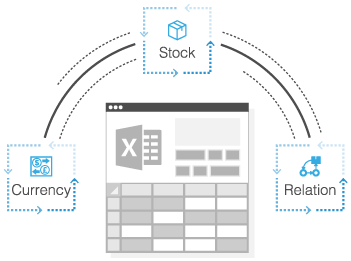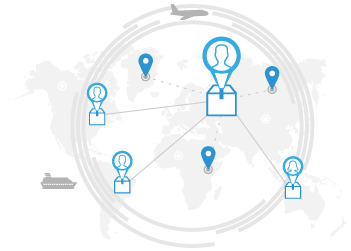 Bulk Editing Online Listing
A slightly different from Lister Tool, merchants can create product in here and replicated to various IDs and sites.
Transaction
All transaction details such as price, quantity, shipment status, etc will be displayed in one page, merchants can now have more simple and convenient management through Viewider transaction management system.

Multiple ID/ Site

Bulk Tracking Upload by Excel

Print Shipping Label

Manage Multiple ID/ Site
Transaction records can be easily checked by selecting multiple IDs and sites, without re-log in to thousands of IDs. Synchronize and change listings' information
Synchronize and change listings' information
Check the payment status
Bulk upload tracking numbers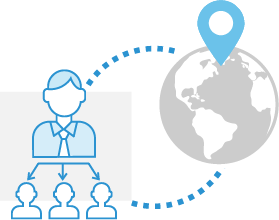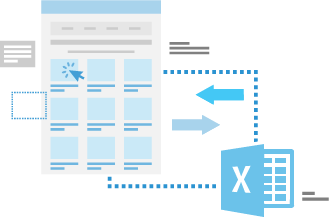 Bulk Tracking Upload by Excel
Only 2 steps to bulk edit, nice and easy. Firstly select multiple items from the list and export as an excel file, all details can be edited by one-off. Finally, import the file back into the page and hence upload to eBay, no repetitive steps needed.

Create shipping label with different logistic partner
Viewider are now co-operated with Continental and DHL. Just fill in all the account details in our Account page (Third party account tab) in advance, then select all items needed and simply one button to transfer to their web pages and create the label from them. Simple as that!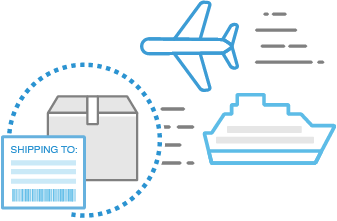 What is Product Research?
It is all about where your product positioning and how to make the best use of them and become your money. Throughout Viewider product research system, merchants can conduct competitor comparisons and make better pricing decisions without carry out market research by themselves.
http://www.ebay.com/itm/
GET ITEM
Research Result:
Benchmarking
TOP
Items on eBay

How do I make my listing more competitive?

Auto Tagging (keywords)
Through machine learning, system automatically tag the product's attributes and integrate the listings all over the world.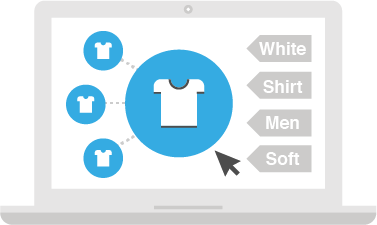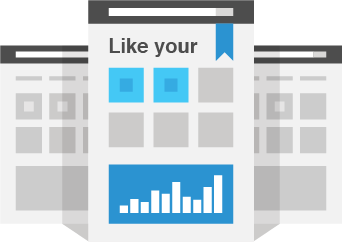 Research Result
According to the tagging that are chosen by merchants, system will automatically search and cluster similar products sold in the platform. Merchants can know their competitors' performance and the market trend fully at a glance.

Price Distribution
Through machine learning, system automatically tag the product's attributes and integrate the listings all over the world.
Too expensive
Acceptable
Competitive